I remember the first time I met Loree; it was at a conference in Gainsville, TX. She was the keynote speaker, and I was a guest speaker. Before we addressed the attendees, Loree introduced herself. She was so gracious; one would never know they were speaking face-to-face with a best-selling author of hundreds of novels. I was slated to speak before Loree, can you even imagine? The room was silent. Gasp! But fortunately, it was because I happened to deliver information that most had not heard of at that time (industry related).
Loree stood up to speak next. I can't begin to describe how shocked I was when she started several comments with the following statements. "And just like Amanda Thrasher said," only to add, "I hate to repeat myself, but again, as Amanda Thrasher said." To say I was stunned was an understatement. Best-selling author Loree Lough, backing up my claims and validating my thoughts about our industry, made such an impression on me that I never once forgot about our first meeting.
A while later, I'm honestly not sure how long, Loree called regarding a project she'd been asked to write for the talented Kevin James O'Neill (Actor, Writer, Producer, Screenplay Writer, Film Director). She described the project and spoke so passionately about the novel she was going to write that she had my attention immediately. Loree loved Kevin's screenplay! You could hear it in her voice. And I could tell that the characters she would create to build the backstory necessary were already spinning in her head. She asked me a question that left me momentarily speechless. "Amanda, will you consider publishing this book?"
I was stunned that she wanted Progressive Rising Phoenix Press to be a part of this project. Why? Because we're a tiny independent press founded by authors and Loree Lough is larger than life. She's a beautiful writer, best-selling author, and well represented. Her Agent had this piece already placed, and she still moved forward with PRPP. I'm humbled and honored to be a part of this project.  But I can honestly say, and I've seen a lot of pieces, that this novel was supposed to have been written by Loree Lough. It was as if it was predestined to be written by Kevin specifically for her. Who knew?
There is a story behind this story; but it's not mine to tell, it's Loree's. You will find the answers in this interview and in between each page of 50 HOURS. You will indeed find a piece of the author in between the lines as well as a beautiful story of redemption, peace, second chances, friendship, love, and forgiveness. If you can read this interview and not shed a tear, you're stronger than me.
Meet Loree Lough.
You're a multi best-selling author, congrats! For those that are unfamiliar with your work, exactly how many books have you written?
Loree: Over the course of my looooong career, I've written about 250 books…but only 115 have been published. The others? Are taking up space in the bottom of a file drawer, waaaaay in the back, in the dark-dark, right where they belong.
You've written for adults and kids, turned screenplays into novels, but what's your favorite genre and why?
Loree: This may seem like a cop-out, but when I'm working on a project, that's my favorite. I enjoy all genres thanks to the research, the interviews with experts, maps, and field trips (like doing 'loops' in an F-16 and getting into a cage to play with wolf cubs). Applying all of that to the characters, setting, and storyline is fun!
One of your recent projects was taking a screenplay written by Kevin James O'Neill and turning it into a novel. Screenplays are so skeletal and novels, full of detail. At what point did you know you loved the idea enough to create a beautiful story?
Loree: Kevin hooked me on the story during our very first phone 

conversation. His enthusiasm was contagious, and once I saw the actual screenplay, well, I was RE-hooked! Instantly, my mind started whirling with ideas that could broaden and deepen the storyline and the characters: I saw the hospice center in my mind. Envisioned Franco and Aubrey. Built on the screenplay's basic descriptions until the main characters were well-rounded, believable individuals with interesting backgrounds…and believable, reader-identifiable flaws.
I knew right away that these two would need other characters to interact with, so I invented them. They helped me expose the inner fears, thoughts, and joys the main characters were hiding—from others, and from themselves. (Kevin included a bluejay in his screenplay and I loved it so much that I turned it into a secondary character, and oh, what fun I had writing him!)
A reference to the novel 50 HOURS has been quoted as being, "This is the kind of book that wins Pulitzer prizes." I can't think of a greater compliment for a literary fiction piece. What ran through your mind when you read that endorsement from the famous novelist Catherine Lanigan (Romancing the Stone, Jewel of the Nile, and a multitude of other works).
Loree: After the 'wow, just wow' mood wore off, I ran that Pulitzer line around in my head a couple dozen times. (Okay, about twice that many, but I digress…) I'm grateful. Humbled. Honored. Overjoyed. And you know what? My feet still haven't touched the floor! An endorsement like that, coming from a writer as talented as Catherine, is heady stuff, indeed!
Franco, the main character in the book, is a spiritually broken soul. No reason to live; simply going through the motions of life it seems, damaged. Fate changed that through the punishment phase that you described…sentenced to community service at a local hospice. It was there that he met Aubrey, the beautiful artist, who is terminally ill. The friendship that developed between the two is one that is truly life changing. Did Franco save Aubrey, per se, or did Aubrey ultimately save Franco?
Loree: I believe they saved each other.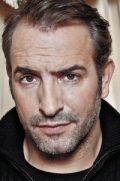 Living with the constant knowledge that your life is slowly ebbing to an end isn't easy. But Aubrey is determined to squeeze as much joy and vigor from every precious moment as she can. Still, she's lonely, exhausted, and no matter how hard she tries to hide it, terrified. I get that, and so will readers. I mean, it's tough, grappling with a terminal diagnosis. Despite all that, meeting Franco gives her yet another thread of hope to grasp onto, and she realizes that her long-held dream of painting autumn leaves (something that isn't readily found in Savannah) can come true…with his help.
And you're right: Franco's existence was, for the most part, flat and uninteresting. Burdened by the belief that he hadn't deserved his wife's love, and feeling he's partially responsible for the car wreck that killed her…turned him into a man who eked out his existence by putting one foot in front of the other, because he doesn't know what else to do. Then he meets Aubrey, whose zest for life is infectious. As his 50 hours tick by, he finds himself drawn to her strength. He likes her. Respects and admires the way she's dealing with the diagnosis and accompanying symptoms. His feelings help build the foundation of a solid friendship. As they share pieces of the past, Franco's 'life puzzle' comes together, and he begins to see himself through her eyes. And he likes what he sees.
There is something incredible about the relationship that you have with the character Aubrey. It's one that you usually only find in books. Healthy when commissioned to write this piece, you were later diagnosed with a similar illness as your character. Shock doesn't begin to describe a readers' or fan reaction when they find this out. How on earth did you continue the novel?
Loree: It was admittedly challenging at times, I'll admit. Early on, I confessed to Kevin that I wasn't sure I could handle it, that I might need to take a break from the story…maybe permanently. Good friend that he is, Kevin told me to follow my heart. Excellent advice, as it turned out, because every day of the year and a half, twice-daily chemo, through the stem cell transplant, I could not get the characters out of my head. Or my heart. At that point what I needed was to finish the story, to show readers whose lives have been touched by this dreaded disease that there's plenty of reason to hope. It sounds corny and sappy, maybe, but there's a lot of truth in that old adage: There is always, always something to be thankful for.
At times, did you find your heart intimately connected to Aubrey's, emotionally, and did it help to share you're feelings on paper about what you were experiencing by allowing Aubrey to share her struggles with Franco?
Loree: I found myself putting words into Aubrey's mouth, words I'd said only in the privacy of my mind. Talking with my fellow patients proved I wasn't alone: A lot of cancer patients keep things to themselves. They do it to spare loved ones, already worried and afraid of an uncertain future, who don't quite know what to do to comfort us. Through Aubrey, I was able to let them know that we expect nothing, quite literally, except to be with us. But it isn't easy, watching someone you care about suffer the side effects of drugs and treatments. Friends and family deserve to hear we appreciate their steadfastness. Aubrey's relationship with Franco and her mother helped me make that point.
Also, while it isn't a common experience (thank God!), my research and interviews proved there are far too many "loved ones" like Aubrey's ex-husband; Michael put on a good show of being the dutiful spouse…until her condition deteriorated, taking the spotlight off him and putting it on her. It's an ugly fact, but a fact nonetheless: The occasional loved one will leave. So through Aubrey, I hope to show cancer patients and family members alike that we can survive even that. 

I can't imagine that the two of you, you and Aubrey, were completely separated at times during the writing process of this novel. I was struck by the humor you infused throughout the piece. Did Aubrey's humor that you created for her help you at the same time deal with this terrible illness?
Loree: Aubrey is, in a whole lot of ways, me. I cracked jokes throughout the entire process: IV needle wouldn't hit a vein? "Just jam it in there," I'd tell the nurse, "and sooner or later, you'll strike gold!" IV pole got stuck on a threshold as I (repeatedly) made trips to the bathroom during infusions? Imitating car motors and horns helped me get (literally) over the hump, and brought smiles to other patients' faces. Humor has always been my go-to, whether dealing with Lyme Disease, Lupus, or that blasted Black Widow bite on my left butt cheek—all diagnosed in a one-month period. I built that attitude into Aubrey's character, to help her cope with what would otherwise have been a dismal prognosis. It helped her deal with her teenage hospice neighbor, Dusty, too. And it helped me practice what I may face, far, far down the road.
To me this story is so beautifully written, and I'm not just saying that. How is it different from your other pieces? Do you think it's the topic, emotional connection, or how you are so inspired to share this story of friendship, connection, living your last dream, and second chances with the world that made it unique? (Adding of course, all of your pieces are incredible, thus you're a best selling author). This novel has a different feel to me.
Loree: 50 Hours is different, all right. Since many of my published novels are for kids or the romance audience, each includes the required "happily ever after" ending. Humor, tears, suspense, adventure, yes (to quote Prego) "it's in there." But in every novel—except A Man of Honor—the guys got the girls, the kids found the hidden treasure, or the bad guys got their due.
In this story, as in A Man of Honor, my aim was to give readers a satisfying ending. Have you seen the movie Somersby? It's a beautiful, colorful story of one man's redemption. SPOILER ALERT! The ending requires the main character (Richard Gere) to make the most difficult choice of his life: Continue pretending to be Jodie Foster's once-missing husband (a man, it is discovered as the story progresses, who's guilty of murder), or escape the hangman's noose by admitting his true identity as a charlatan. By the time he's faced with that hard decision, he has earned the respect of townsfolk; Jodie's little boy believes Gere is his real dad; Jodie loves Gere's character as she'd never loved her husband. Most important of all, he likes himself. So much, in fact, that he can't bring himself to disappoint those who see him as a good and decent man, something he was definitely not before assuming the murderer's identity.
A happy ending? No way! There wasn't a dry eye in the house as his life ended. But, it was a satisfying ending. Gere died a noble death, and spared everyone who cared about him from having to face the ugly truth.
That was the kind of ending I was going for in A Man of Honor and 50 Hours. An ending that would leave readers feeling the story simply couldn't—shouldn't—have ended any other way. Even if it did require a few tissues… 

Franco is a changed man after he meets Aubrey. You connected and poured yourself into Aubrey. Do you believe your fans will 'meet' a piece of Loree Lough through the pages of this book?
Loree: I think most authors will admit (if you pump enough wine into 'em, anyway) that a bit of themselves lives in every character they write. I identified almost as closely with Franco as I did with Aubrey. No, I've never been an addict of any kind (unless chocolate counts), but like anyone who has spent more than 25 years on this planet, there are things in my past that I'm not proud of. Things I'd rather keep to myself until St. Peter meets me at the pearly gates and says "What were you thinking!" There comes a time in every life, however, when regret must take a back seat to reformation, and unless we hope to spend the rest of our days looking over our shoulders, whimpering "I should've" or "why didn't I?", we have to bury those negative sentiments and concentrate on the future…where we'll strive not to repeat those mistakes!
My wish for the YA's that I write is to write in such a way that I touch teens and prevent them from making the mistakes that my characters do before they actually experience them. Do you have a secret wish for this book?
Loree:  I definitely understand that, Amanda! My hope, my dream, my goal for 50 Hours is to leave readers with the belief that no matter how bleak and scary life is, there's always reason to expect light can come from our dark times…if we choose to flip the switch!
What was your favorite chapter to write and why?
Loree: Now, that's a tough question. I enjoyed introducing Aubrey to Franco, and presenting Dusty to readers. It was fun crafting scenes in which the annoying bluejay teased Franco. I even liked developing Agnes's prickly personality. During one scene, as Aubrey sleeps in the RV and Franco paces outside, I could almost feel the gravel poking through his socks, could almost hear that Eagles song, pulsing in the distance. But a favorite scene? Sorry, but I have to admit I loved writing all of them!
Was there ever a time, during the process of this book and treatment of your illness that you wanted to give up on this book?
Loree:  Yes, absolutely. When I first heard the diagnosis (Multiple Myeloma, which is incurable), I didn't think I could write that close to the bone. (Pun intended, since MM is a bone/marrow cancer. Heh heh heh.) But I digress, again… I feared writing a depressing, maudlin story that smacked of defeat. Or worse, self-pity.
What kept you going?
Loree:  The realization that millions of others are facing the same prognosis as Aubrey (and me) convinced me to 'make like Franco' and put one foot in front of the other, and keep moving forward. It was cathartic, in a weird way, and I hope that's what it'll be for readers—not just cancer patients and their families—too.
I keep certain objects (they're not expensive but they're sentimental to me), close to me when I write. Do you?
Loree: Hmm…not really. Right now, for example, Larry is asleep in his recliner while a Gilmore Girls rerun flashes in the background. The only things I absolutely must have nearby are my dictionary and a reliable Wi-Fi connection so that I can "look stuff up" at any given moment. I'm a tad OCD, you see, and must, must, must ensure that medical, scientific, historical, psychological things I'm writing about will be 100% accurate. Readers deserve to believe when they spend their hard-earned dollars on a novel that what they read will be correct and truthful.
This novel, rightfully so, is going to be a feature film. Just for grins, who would you like to see play Franco and Aubrey?
Loree: I'm so glad you asked, and I hope and pray you're right! Originally, Kevin had Peter Onorati as Franco, and Lindsay Frost as Aubrey. But, due to all the medical delays, they're no doubt committed to other roles by now. That said, who do I see as Franco? Christian Slater. And Aubrey? Cate Blanchett. If the movie happens, I'll insist on being on-set. (How else would I get my picture taken with the stars!)
You lived the research in this book. What did you learn emotionally during treatment that you think readers wouldn't believe, meaning they think it's fiction, but it's fact?
Loree: Rarely, rarely, people who've been told there is no cure for their illness sink to moments of desperation. Oh, we fight. We down the pills and struggle through the treatments. We put on a brave front, and take pride in not complaining. (It's not healthy for us or those close to us. Doctors, nurses, and techs find it easier to deal with us, too!) Once in a while, though, we give in to the horror of it all, and entertain fleeting thoughts such as "How much easier would life be—for me and everyone close to me—if the end just came now?"
As I developed her character, Aubrey experienced several of those moments, but I only showed readers one. She quickly came to her senses, though, as most of us do, once she acknowledged, as I did, that causing the end would hurt our loved ones far, far more than walking beside us on this strange journey.
I know you donate a portion of your royalties, all books, to charities. Cancer research is on the list. Is your type of cancer added to that and if so, where can people donate?
Loree:  Years ago, I volunteered at Johns Hopkins Children's Hospital, where I lugged a tackle box filled with paints and brushes so that I could brighten the kids' lives, even if only until the paintings flaked off. (I liked to paint their forearms, rather than their faces, so they could see likenesses of Disney and Poke Mon characters, roses, dragons, even <cringe> skulls and snakes. They were such courageous little people that I was inspired me to donate to an assortment of childhood illnesses, which I added to "the usuals": Heart, cancers, soldiers' organizations, Autism, Alzheimer's, etc. When MM entered my world, everything got a whole lot more personal, real fast, and I added MM research to my list. In the two-plus years I've lived with this monster, researchers have made great forward strides. New, successful treatments pop up on the horizon every six months or so. My favorite? The Multiple Myeloma Research Foundation: https://www.themmrf.org/
Being so closely connected to Aubrey, did you learn anything about yourself that surprised you?
Loree: Well, I always believed I was fairly tough. I lived by the "Never let 'em see ya sweat" and "Never let 'em see ya cry" codes. Since the MM diagnosis? I feel climbing onto the roof and bellowing, "I'm big and bad enough to beat your butt, MM!" What I learned is that I'm even stronger than I thought!
If another world, would Franco have dated Aubrey?
Loree:  In my mind and heart, the answer is no. Because although their unusual situation drew them into a deep and abiding friendship, they really had very little in common. The chance that their paths would have crossed elsewhere would be, as they say, slim to none. Sad, I know, but that's life, y'know?
The way 50 Hours ends, however, leaves hope that there could be a sequel, featuring Franco and Aubrey's mom, Agnes. If readers asked for it, that is. But only then. <hint-hint>
In closing, I'd like to thank you, Amanda, for sharing your blog and your audience with me. This has been one of the more fascinating interviews I've participated in: Excellent questions that really made me dig deep in order to give honest answers!
Loree is available for author interviews and is open to discussing anything you'd like to ask. Media or other requests contact@progressiverisingphoenix.com or contact Loree through her website. Loree Lough
50 HOURS pre order http://amzn.to/2qcFiy6 (Goes live June 30th).
Please follow and like us: